Five Star enjoys an exemplary reputation for customer service. Our management team is comprised of industry veterans with over 50 combined years experience in food service. Their backgrounds have demonstrated that despite varying industry trends and market ups and downs, traditional business ideals and solid business practices best benefit customers and in turn, Five Star.
---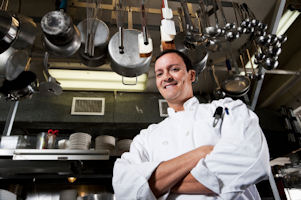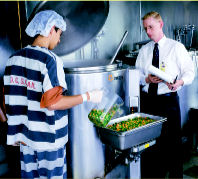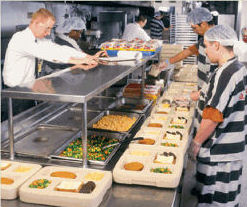 ---
Five Star Correctional Services offers a free analysis of a jail's Food Service Operations
This email address is being protected from spambots. You need JavaScript enabled to view it.
Food Service - Largest Private Food Service in the Region
- Five Star has invested considerable resources researching and developing foods that satisfy the diverse makeup of correctional populations.
- A registered dietitian ensures that our menus meet or exceed nutritional requirements.
- We prepare wholesome, appetizing meals from scratch, while many of our competitors follow an "out of the can, into the pan" approach to the food service.
- We have the ability to customize our menu to meet specific needs.
- Our company provides written comprehensive plans on sanitation, security, safety, and preventative maintenance.
Inmate Supervision - Teaching Skills
- Five Star directly supervises kitchen trustees to ensure that the food is properly and safely prepareed.
- Inmates learn the practice a trade that they can use when released.
Piggyback Program - Saving over $30,000 annually
- Guaranteed Meal pricing for 12 Months.
- Currently Helping Smaller Jails Save Money and Ease Budget Strain.
- Designed for Jails with Populations Between 25 and 250.