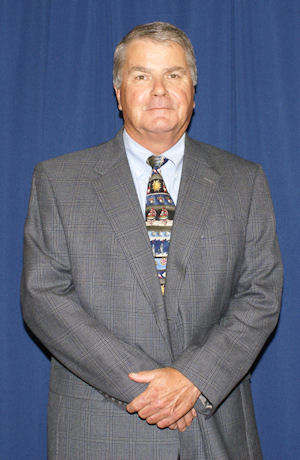 Bob Austin
Bob Austin, Chief Executive Officer, has over 40 years of food service experience. He began his career in the private sector at a very early age. He worked for Wyatt's Cafeteria for 24 years, working his way up from busboy to the youngest Regional Manager in Wyatt's history. His private food service background transitioned over to industrial and correctional feeding almost 20 years ago when he started working at Mid-States Services as a District Manager. Within five years he was promoted to Vice-President of Food Service.
When Five Star Correctional Services was preparing to open its doors in 2002, Bob was very specifically sought out because of his extensive food service background to set up and oversee the Food Service division. He left Mid-States to become Vice-President, and has been a cornerstone of Five Star's rapid success in the correctional foodservice industry. Although Bob is now the CEO of Five Star, his hands-on approach to customer service is what sets him apart from other executives in the business. He is never more than a phone call away because his philosophy has always been to make sure the customers know they have someone they can count on to provide the very best service available.
Ron Stevens
Ron Stevens, President, is another veteran of Mid-States. He served directly under Bob Austin for five years. He graduated from South West Texas State University in 1985 with a Bachelor of Arts in Business. Ron spent 11 years as a unit manager for Wyatt Cafeterias, followed by several years of management in full-service restaurants. He was the Food Service Director at Denton County Correctional Facility during his tenure at Mid-States before graduating to multi-unit management in the North Texas area. Ron was responsible for 10 correctional facilities, working inside the jail kitchens to monitor personnel, quality control, security, as well as addressing customer needs and concerns. He has acquired the skills to design and implement streamlined Children's food service. When we begin a new food service operation, Ron dedicates 100 percent of his time to that facility.
He is responsible for the initial ordering, inventory, and menu planning, as well as training the new personnel. He does not leave the facility until he is certain that it will run smoothly under the new crew. Once it is under way, he visits frequently to ensure that the kitchen continues to operate in the most effective and efficient manner possible.
When he is not setting up new locations, Ron makes frequent visits to all the established locations. His direct involvement with each of our operations has helped give Five Star Correctional Services its outstanding reputation for quality food service.
---
Antonio "Tony" Mayin
Antonio "Tony" Mayin, Regional Manager, Like Ron Stevens, Tony began his career at Wyatt's in 1979 and was awarded "District Manager of the Year" in 1984. Tony has also worked for Sizzlers restaurants where he evaluated operations and helped to with staff retention. From 1994 until he came to work with Five Star Correctional Services in January of 2006, Tony was the General Manager of Twelve Oaks Catering. Tony's 25+ years of experience in managing quality food service operations has already become an asset to Five Star Correctional Services.
---
Gary Finch
Regional Manager, Piggyback Operations
Gary Finch, Regional Manager, Piggyback Operations, Gary graduated from Texas Tech in 1988 with a B.S., in Physical Education. Wyatt's Cafeteria was Gary's first experience at managing food service. He was an Associate Manager for the company for several years. In 1995 he became a Route Sales Representative for Aramark in their Uniform Services division where he did sales and customer services for the Western Region of Texas. Gary provides a dedicated and consistent approach to helping our Managers live up to the exacting standards set by Five Star Correctional Services, Inc.
---
Janet Sikes
---
Marti Pennington
---
Teresa Bradshaw
---
Carlos Valles